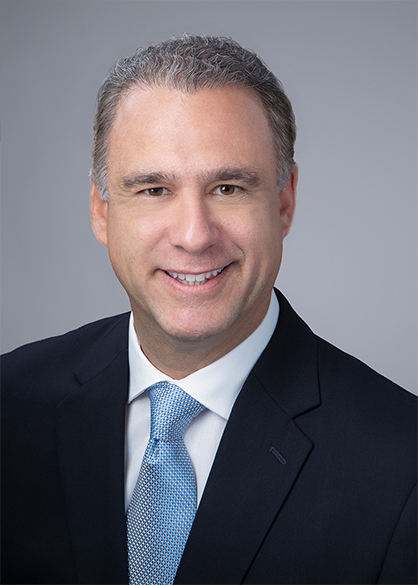 Jorge R. Blanco, DDS, AAACD is a general dentist who has been practicing in his hometown of Miami, Florida for over 30 years. He pursued his undergraduate studies at Loyola University (New Orleans, LA) Graduated with his DDS degree from The University of Tennessee School of Dentistry (Memphis, TN) in 1988. He returned to Miami and completed a General Dental Residency at Mount Sinai Medical Center in Miami Beach, FL in 1989. He practices in South Miami, FL.
A longtime leader in cosmetic dentistry, Dr. Blanco has been an "Accredited Member" of the American Academy of Cosmetic Dentistry (AACD) since 2008. (See more about the credential). He also serves as an examiner for the credentialing process of the (AACD) and as a mentor to other dentists going through the credentialing process. He is a graduate of Louisiana State University (LSU) Esthetic Continuum, the Rosenthal Aesthetic Advantage Hands-On Cosmetic Continuum and has served as a clinical instructor with the cosmetic continuum since 2004. He has also served as attending dentist teaching General Dental Residents at the Mount Sinai General Practice Residency program in Miami Beach.
Dr. Blanco is active in organized dentistry. He is a member of the American Academy of Cosmetic Dentistry (AACD) the American Academy of Implant Dentistry (AAID) and the International Team for Implantology (ITI). He has served on the American Board of Cosmetic Dentistry (The credentialing arm of the American Academy of Cosmetic Dentistry), as a Trustee of the American Academy of Cosmetic Dentistry Charitable Foundation, as president of two dental study clubs in Miami, Chair of the Dentists Day Gala and is a participating dentist with the national Give Back a Smile program, providing pro-bono dentistry to survivors of domestic violence.
Dr. Blanco lectures nationally on subjects ranging from Cosmetic, Restorative and Implant Dentistry. He has been a featured lecturer in the annual Scientific Session of the American Academy of Cosmetic Dentistry, The Greater New York Dental Meeting, The Florida and Georgia Lab Association meetings, The Annual Dental Extravaganza sponsored by Nova University and Aesthetic Advantage and many study clubs throughout the country.
He has appeared on television shows like Miami's "The Today Show", ABC's's "Magnum Force", Lifetime's channel "Alive and Well with Michelle Harris" Univision's "The Cristina Show" and Telemundo's "De Mañanita". He has also been featured in the internationally recognized "Selecta Magazine" as well as "Gables Living" Magazine.
When he is not working, he enjoys spending time with his three children and his wife of 20 years. His hobbies include Competitive BBQ (whole hog category), photography, stand-up paddle boarding, scuba diving and maintaining his fruit garden.
Click here to view Dr. Blanco's Curriculum Vitae