Why Images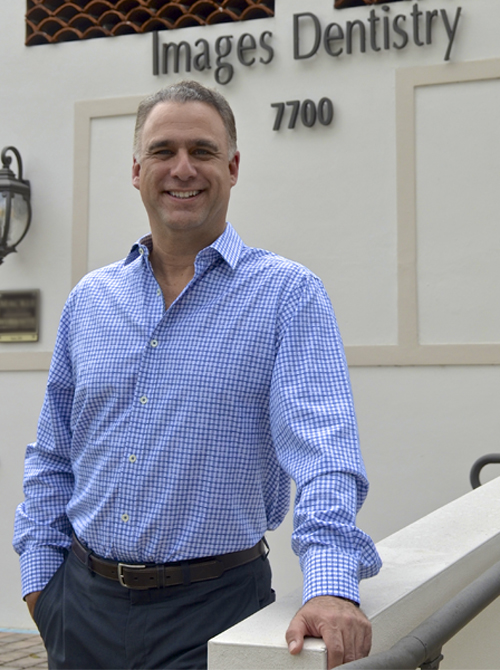 The team at Images Dentistry has raised the bar in Dentistry. Complete Dentistry is an important component to great dental health. Dr. Blanco and his team at Images focus on the big picture and make sure that you walk out a better and healthier person than when you first walked in.
"Compassion, high level of service, warm, comforting, helped raise my self-esteem" are just some of the words expressed by patients as to why they love our Images family. Many patients travel from far to experience the attention and expertise provided at Images. In addition, patient privacy is always a priority for the team at Images
Experience
Images Dentistry offers an unsurpassed dental experience.
Painless delivery of anesthesia
Warm and caring attention of our team
State of the art facility and equipment
Dr. Blanco's 30 plus years of experience, continuing education and love for teaching
Credentials
Dr. Blanco is the first dentist in South Florida (Dade, Monroe and Broward counties) to become Accredited with the American Academy of Cosmetic Dentistry (AACD) and is only one of 350 dentists worldwide to have achieved this status. He also serves as an examiner and mentor for other dentists seeking to become accredited.
An Accredited member of the AACD has to complete various rigorous steps to be awarded the Credential. The process begins with a written examination that tests the dentist's knowledge of cosmetic dentistry. The clinician must then present a number of specific yet different types of cosmetic dentistry cases to a panel of experts and be found to demonstrate a high level of clinical excellence in cosmetic dentistry and finally, the dentist must pass a detailed oral exam to ensure excellence in their diagnostic skills, treatment planning and thoughtfulness toward any type of cosmetic case that they may be asked to treat. In addition to the credentialing process, all AACD Accredited Cosmetic Dentists are expected to adhere to a strict code of cosmetic dentistry ethics, no other certifying board requires their dentists to meet standards as tough as these.
Respect for Time
We understand that your time is valuable. That's why each appointment you schedule reserves a time slot that is dedicated exclusively for you. Our goal is to never keep you waiting longer than 5 minutes.
Amenities / Pampering
Direct TV in each room viewed on a large flat screen with headphones makes your visit very pleasant
State-of-the-art dental chairs with comfortable back and head support allows for relaxation
Warm comfortable blankets for a cozy visit
Filtered eyeglasses for protection of your eyes from the glare of dental lights
Neck Pillows adds an extra level of support when needed
Location and Parking
Images Dentistry is conveniently located in the heart of South Miami near three major access roads, South Dixie Hwy (US-1), Red Road (SW 57th Ave) and the Palmetto Expressway. Three hotels (Miami-Dadeland Marriott, Court Yard by Marriott Miami Dadeland, and The Hampton Inn Miami Dadeland are a 5 minute drive from the office. Our easy access to the street, private parking with ample spaces and easy handicap access makes for a very stress-free arrival to our office.
Please enter your zip code or city, state below for door-to-door directions.